<< Back to Resources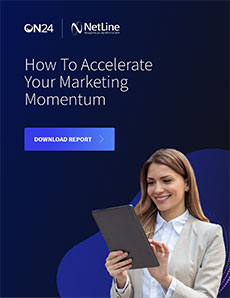 How to Accelerate Your Marketing Momentum
B2B marketers are being increasingly challenged to achieve and deliver more. And for high-performing teams to get ahead of the competition – and their goals – nothing helps achieve record-pace like a running start. It's time to kick up some dust.
Get the playbook to accelerate your marketing momentum! Curated with expert insights, best practices, tips and checklists, you'll find actionable steps to strengthen your programs, set new benchmarks and break through your targets.
Download this playbook and get the steps to:
Plan, orchestrate, and execute successful and audience-centric marketing programs
Assemble your dream marketing team and map out a path forward
Measure and build a culture of measurement and optimization
Bridge the gaps between marketing, sales, and your audiences to deliver more across every cohort.
Brought to you in partnership with ON24, get the playbook to accelerate your marketing momentum!