NetLine Corporation Launches Application on Oracle Marketing AppCloud to Improve Marketing Automation For B2B Marketers
NetLine Portal's LeadFlow Connector for Oracle Eloqua Connector Helps Marketers Stay Connected with Newly Generated Leads Through Integration to Oracle Marketing Cloud
NetLine Corporation, November 2, 2015
- NetLine Corp today announced that it has launched the NetLine Portal | LeadFlow Connector for Oracle Eloqua users, now available on the Oracle Marketing AppCloud. This new application helps B2B marketers to syndicate their content through among the largest multi-channel content syndication network to generate quality leads, accessible through the Oracle Cloud Marketplace. The Oracle Marketing AppCloud is one of the industry's most comprehensive marketing technology ecosystems, offering Oracle customers a broad set of marketing apps and data services to extend and optimize their technology investments.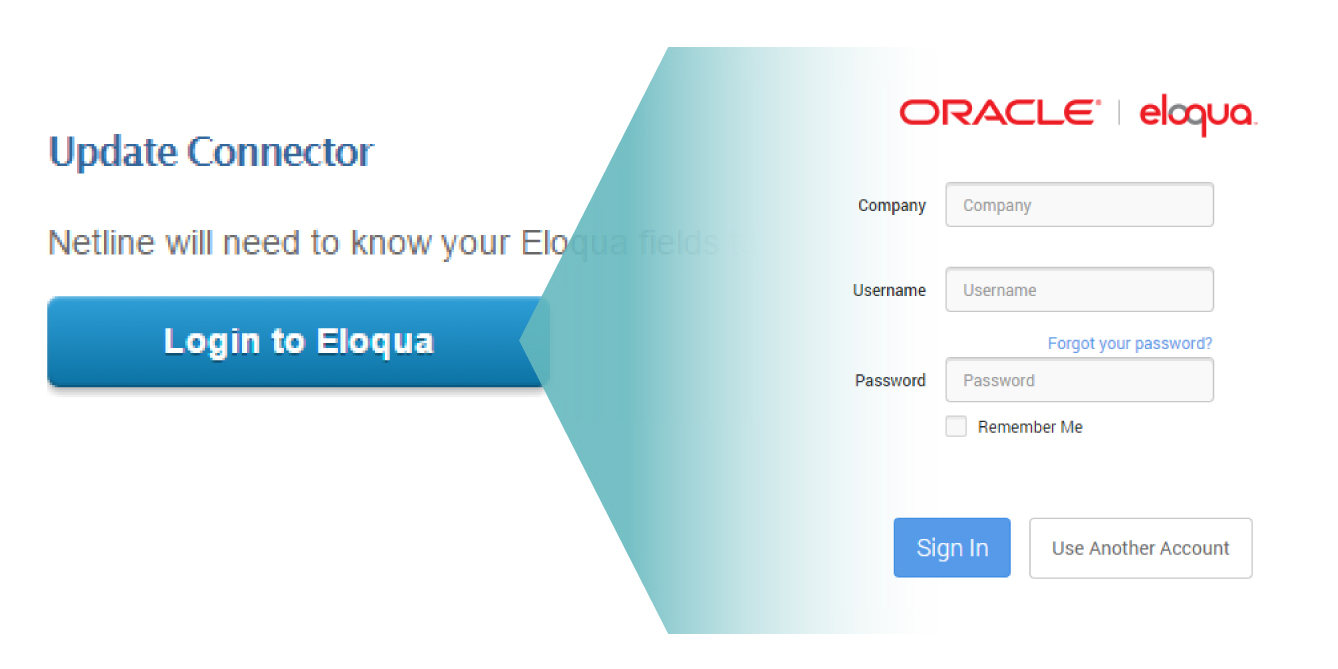 Oracle Marketing Cloud provides chief marketing officers (CMOs) and their teams with data-driven solutions to simplify marketing resources and deliver more personalized customer-centric experiences across every channel to attract and retain ideal customers. These modern marketing solutions connect cross-channel, content, and social marketing with data management and activation, for enterprise B2B and B2C marketers on a single system of record.
NetLine Portal | LeadFlow Connector for Oracle Eloqua enables Oracle Marketing Cloud customers to easily save time during the marketing automation process by connecting quality leads generated through LeadFlow campaigns to Oracle Eloqua user accounts. When accessing the Leadflow Connector for Oracle Eloqua through Oracle Marketing Cloud, customers can quickly set up a NetLine Portal account if they are not yet a customer to begin a content syndication campaign and connector setup.
"The NetLine Portal was designed to empower B2B marketers with an easy-to-use online self-serve tool to syndicate their content through our vast network at a lower price point by avoiding paying for campaign management services," said Robert Alvin, CEO and founder of NetLine Corporation. "The Portal has gone through various improvements since its launch in 2014. In the latest release, customers can take advantage of cost effective methods of generating quality leads while leveraging our network of over 15,000 publisher sites, accessing over 100 million unique business professionals per month. With the implementation of this new self-serve connector, Oracle Eloqua users can save time automating their marketing campaigns by connecting with new prospects sooner for faster lead conversion without the hassle of managing and loading lists."
Oracle Marketing Cloud customers can visit the
NetLine Portal | LeadFlow Connector for Oracle Eloqua product page
to install the application and begin using NetLine Portal in Oracle Marketing Cloud.
About Oracle Marketing AppCloud:
Oracle Marketing AppCloud expands the industry's most comprehensive marketing technology ecosystem. With apps from the Oracle Marketing AppCloud, customers can easily find and integrate leading digital marketing capabilities and data to build a customer-centric digital dialogue and deliver a more personal and targeted cross-channel marketing experience.
About NetLine Corporation:
NetLine Corporation is the number one B2B content syndication lead generation provider aimed at driving buyer engagement, customer lead acquisition and sales pipeline performance. Its AudienceTargeting™ technology and global multi-channel network of more than 15,000 website properties enable B2B marketers to reach a diverse audience of more than 125 million business professionals across 300 industry sectors. NetLine's multi-channel content delivery model allows for brand customization, content adaptation and flexible market access through publisher websites, expert blogs, email, search engines, social media networks, e-newsletters and mobile. Founded in 1994, NetLine is privately held and headquartered in Los Gatos, California, with operations around the globe. For more information, visit
www.netline.com
.
About Oracle PartnerNetwork
Oracle PartnerNetwork (OPN) Specialized is the latest version of Oracle's partner program that provides partners with tools to better develop, sell and implement Oracle solutions. OPN Specialized offers resources to train and support specialized knowledge of Oracle products and solutions and has evolved to recognize Oracle's growing product portfolio, partner base and business opportunity. Key to the latest enhancements to OPN is the ability for partners to differentiate through Specializations. Specializations are achieved through competency development, business results, expertise and proven success. To find out more, visit
https://www.oracle.com/partners
.
Trademarks
Oracle and Java are registered trademarks of Oracle and/or its affiliates.