NetLine Featured in Content Pros Podcast: Why Content Distribution Matters More than Curation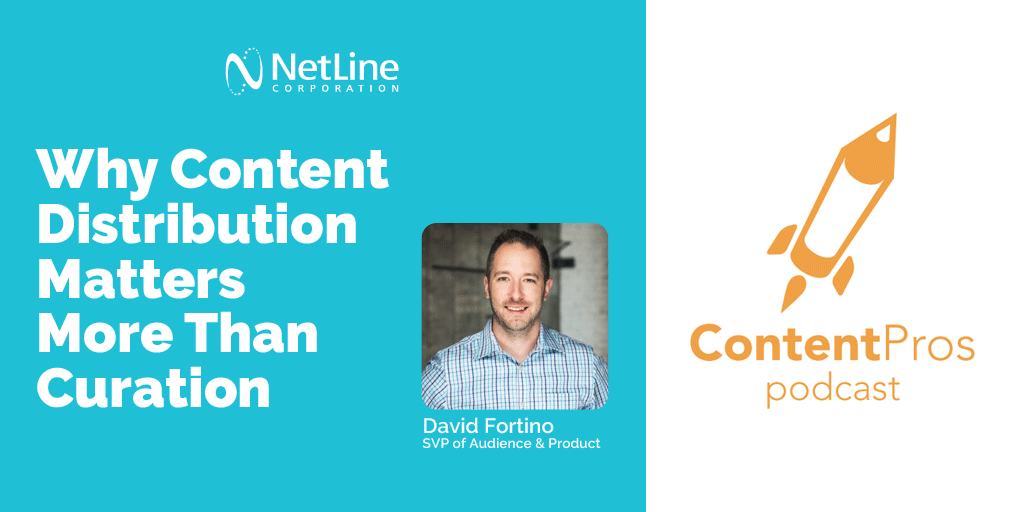 October 20, 2016 /Convince and Convert/
– David Fortino, Senior VP of Audience and Product at the NetLine Corporation, joins the Content Pros Podcast to share his approach to achieving lead gen success with content distribution and personalization in the episode, "
Why Content Distribution Matters More Than Curation
."
In This Episode:
Why the quality of lead gen no longer means acquiring appropriate contact information
How aiming for personalization leads to gathering data that drives content that converts
Why taking your content to the next level of personalization means moving beyond personas
How relevant content shaped by data and client insights leads to positioning your brand ahead of the competition
Listen in as David Fortino explains why content distribution is no longer an afterthought and why it is just as important as content curation, "
Why Content Distribution Matters More Than Curation
."
Content Pros Podcast:
The
ContentPros Podcast
unlocks the strategies and secrets of the best content marketers in the world, and asks the questions you've always wanted asked. We talk to real people doing real work in content marketing, representing some of the world's best brands. Learn their approach to strategy, operations, measurement, staffing and more. The ContentPros podcast is run by
Convince and Convert Media
.
About NetLine Corporation:
NetLine Corporation empowers B2B Marketers with the reach, technology, and expertise required to drive scalable lead generation results and accelerate the sales funnel. Operating the largest B2B content syndication lead generation network, NetLine's AudienceTarget™ technology drives prospect discovery, quality customer lead acquisition, and buyer engagement from real prospect intent as professionals consume content directly across the network. Superior quality, on demand access, and advanced campaign reports enable all clients to achieve lead generation success. Founded in 1994, NetLine is privately held and headquartered in Los Gatos, California. Successful B2B Marketers Start with NetLine, visit
www.netline.com
.